Discover the latest 3D product opportunities.
Start A 3D Printing Quote
Our 3D Printing
Capabilities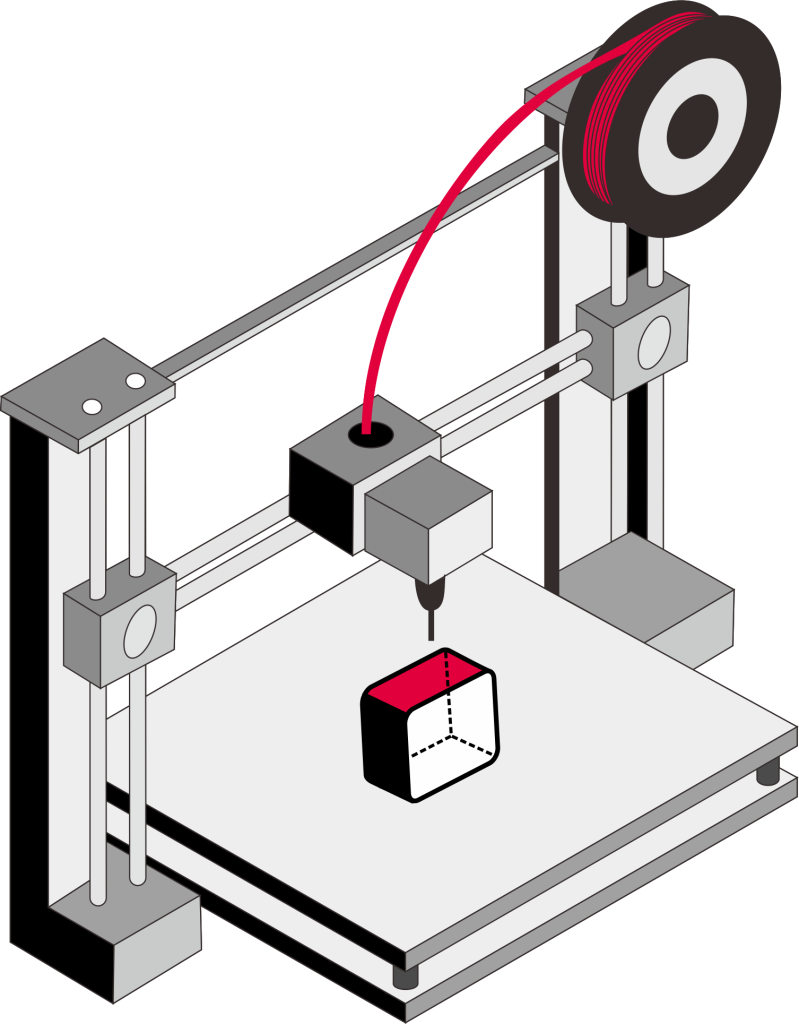 The FDM uses the extruded melted filament through a nozzle to build parts layer by layer. It has the advantage of the broad range of material selection makes it ideal for prototyping and end-use production.
Maximum build size
Up to 500 x 500 x 500 mm (19.68" x 19.68" x 19.68")
Lead time
From 3 business days
Dimensional accuracy
± 0.5% with a lower limit of ± 0.15 mm (± 0.006″)
Layer height
100-300 μm
Infill
20-100%.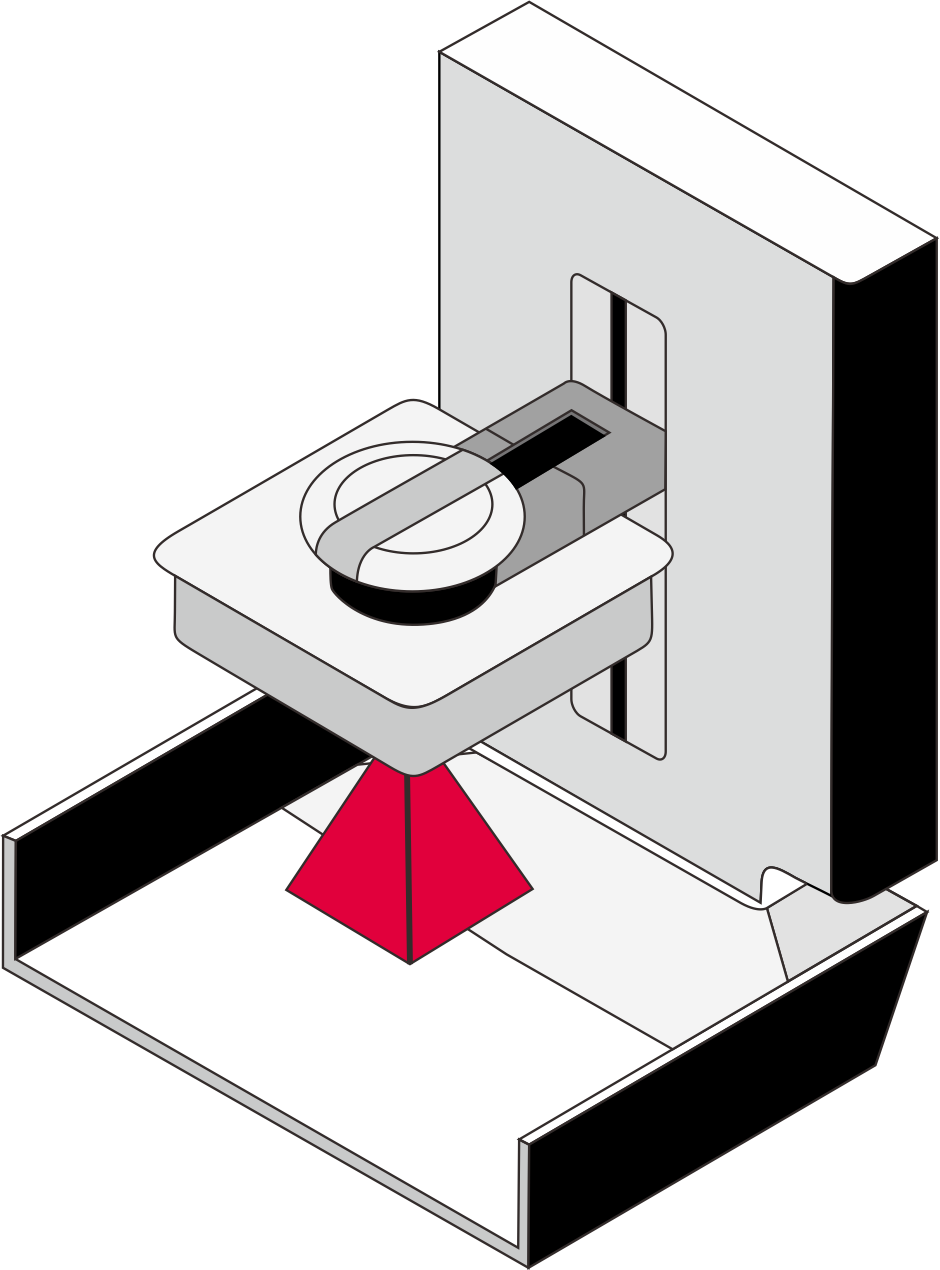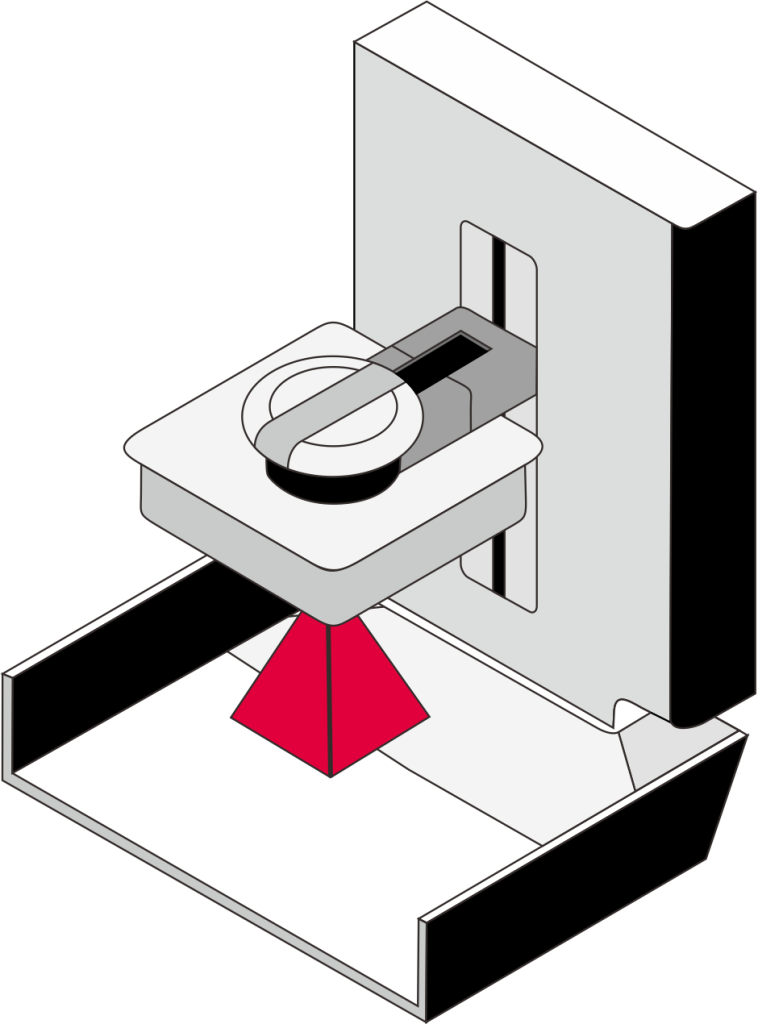 The SLA uses light to crosslink monomers and oligomers to form rigid polymers photochemically, this method is suitable for marketing sample, and mock-ups, basically non-functional conceptual samples.
Maximum build size
Up to 145 × 145 × 175 mm (5.7″ x 5.7″ x 6.8″)
Lead time
From 6 business days
Dimensional accuracy
± 0.5% with a lower limit of ± 0.15 mm (± 0.006″)
Layer height
25-100 um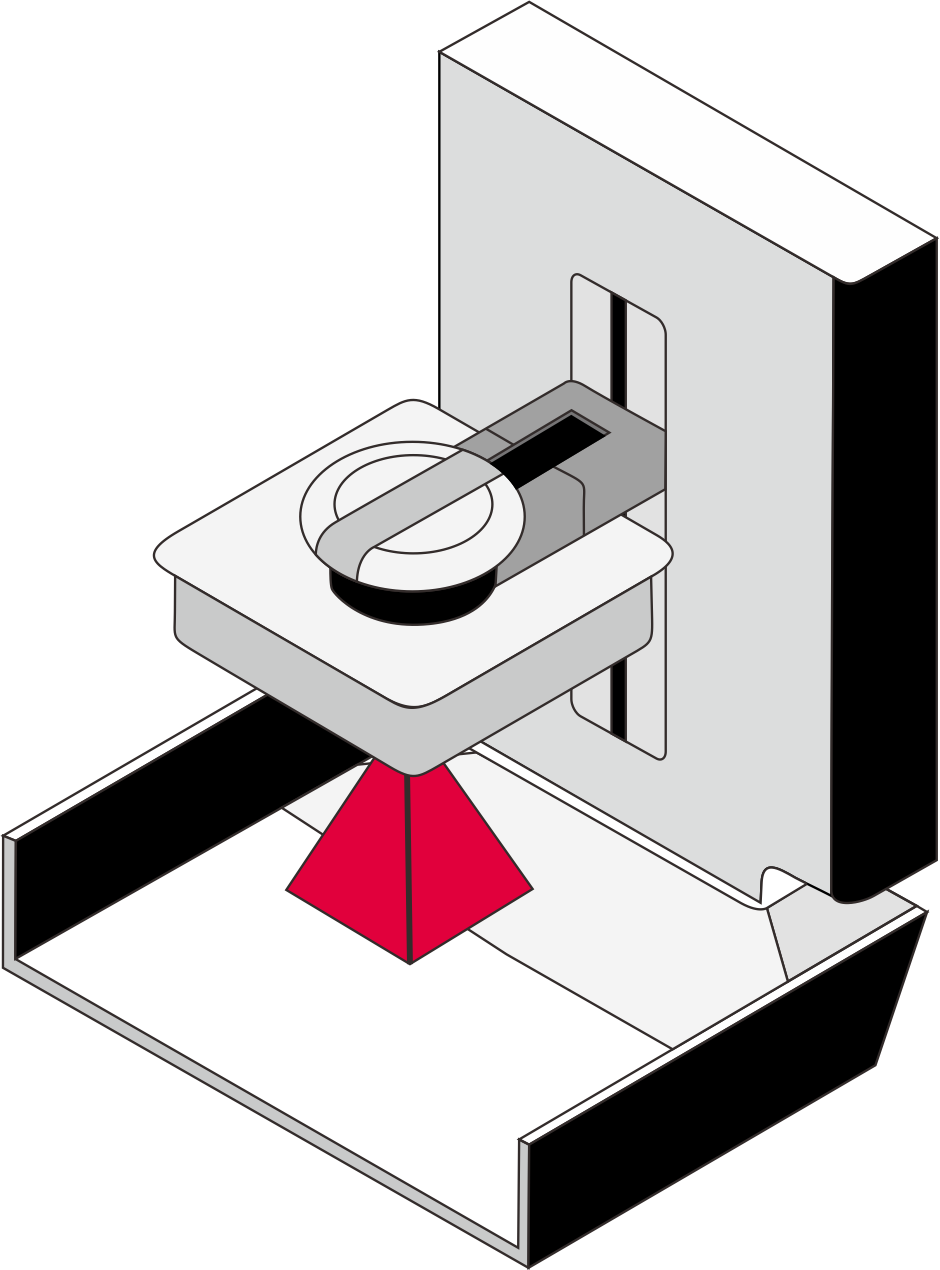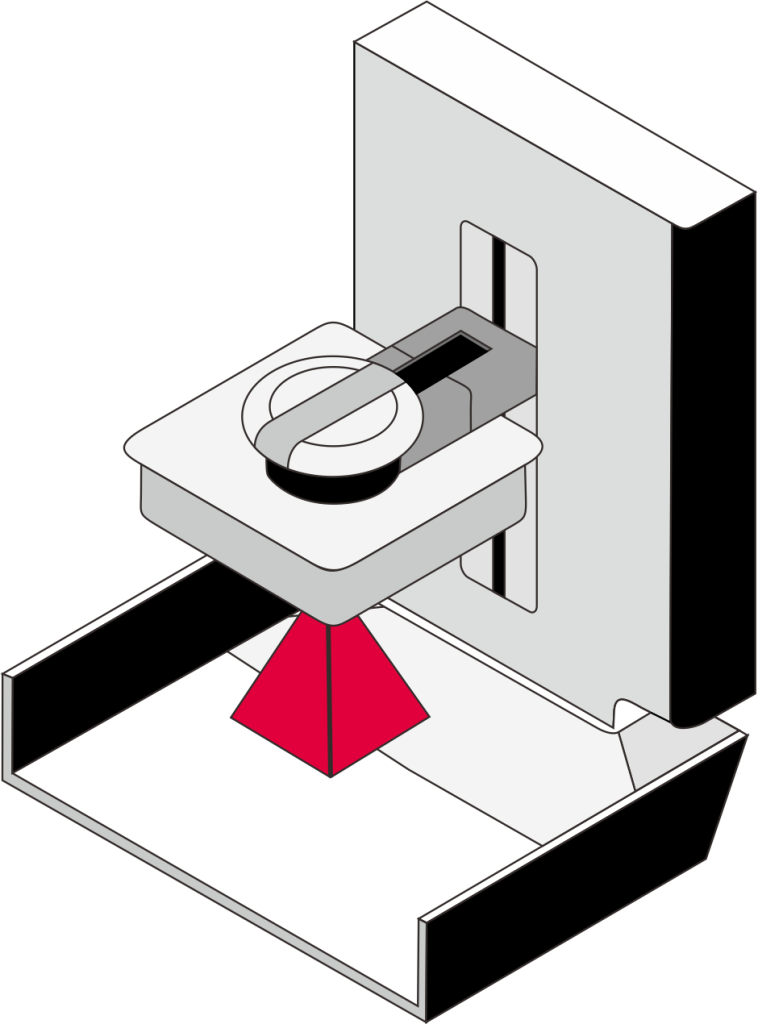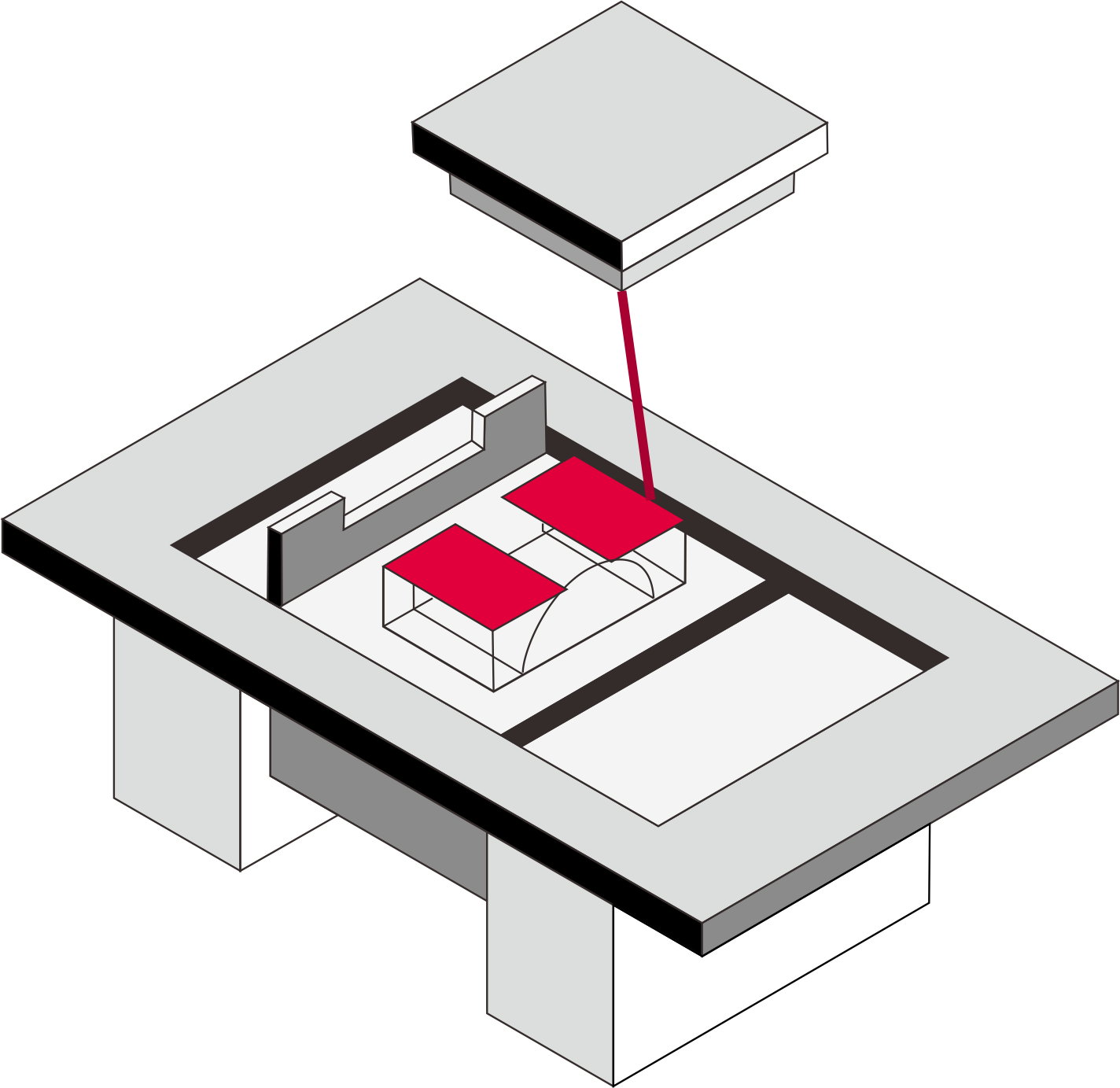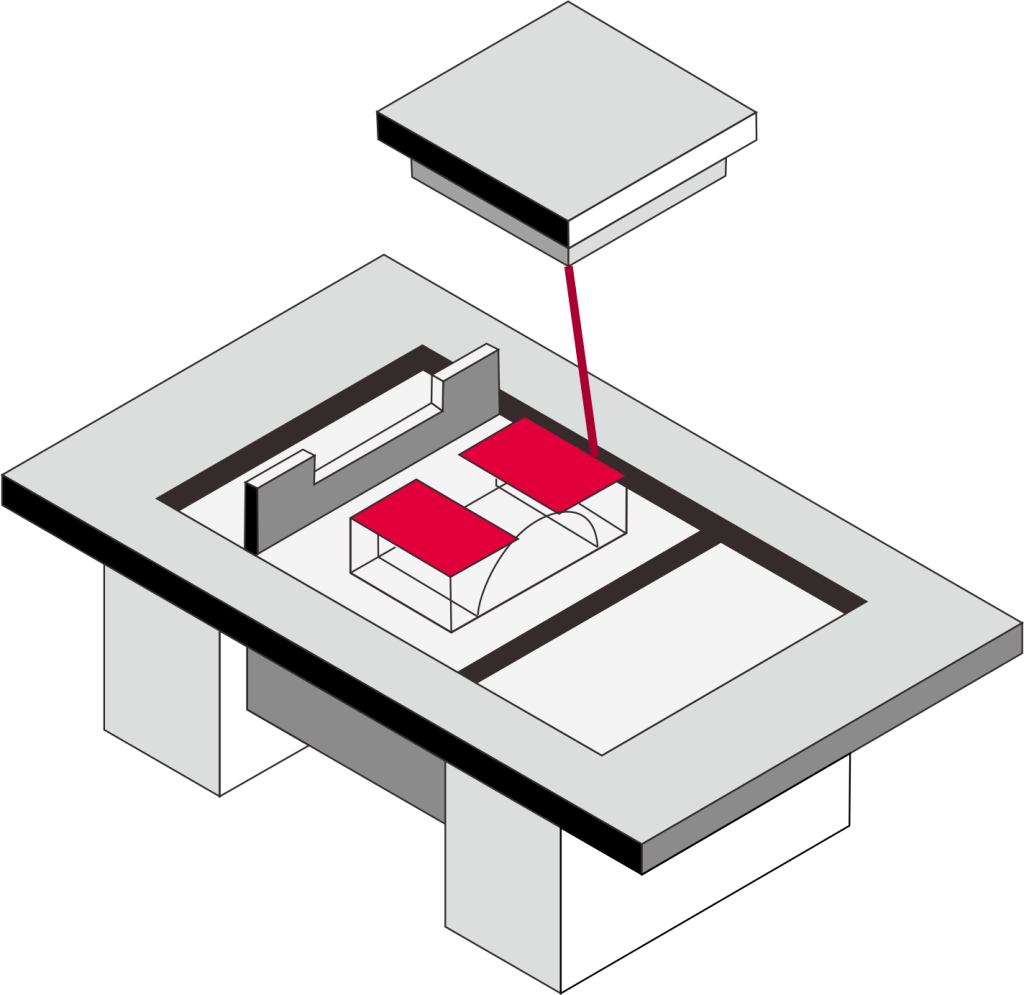 The SLS uses a computer-controlled laser to sinter a powdered material (such as Nylon or polyamide) layer by layer. The process produces accurate, high-quality parts that require minimal post-processing and supports.
Maximum build size
Up to 300 x 300 x 300 mm (11.8" x 11.8" x 11.8")


Lead time
From 6 business days
Dimensional accuracy
± 0.3% with a lower limit of ± 0.3 mm (± 0.012")


Layer height
100 um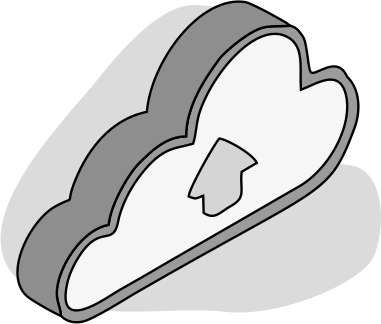 Input your CAD files, specify your requirements and get your quote in two hours.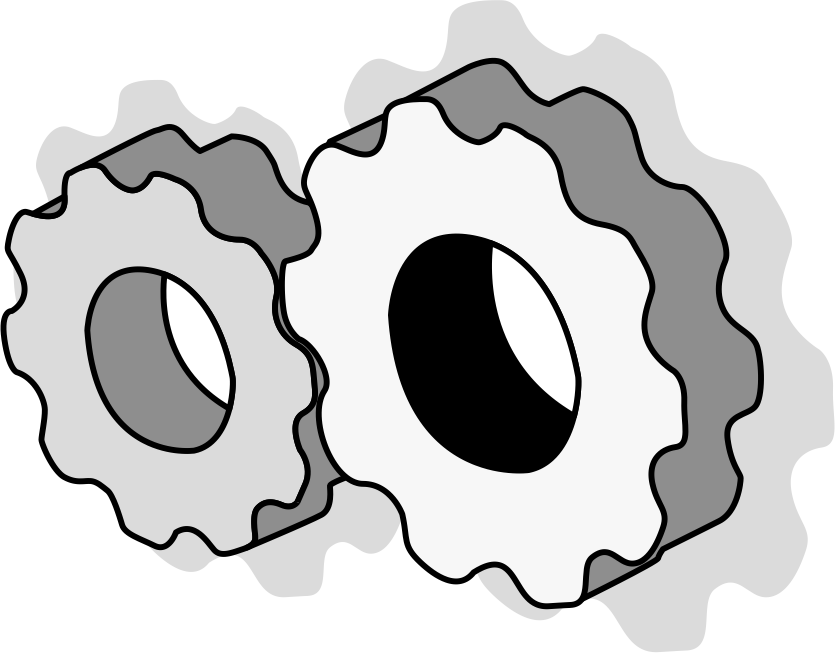 Aria's digital manufacturing processes quickly take custom scaled 3D printed parts from initial prototype to finished product.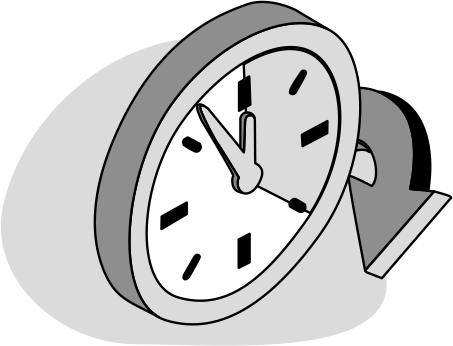 With 3D printing, lead time is everything. We'll help you reduce lead times from three days.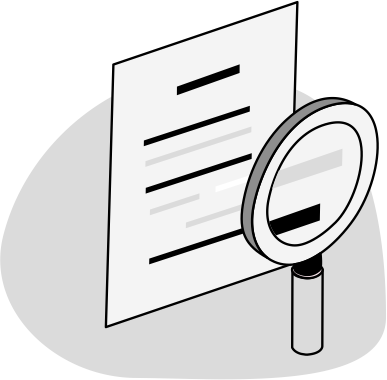 For each 3D printing order, we provide SGS, RoHS material certification, and provide full size inspection report.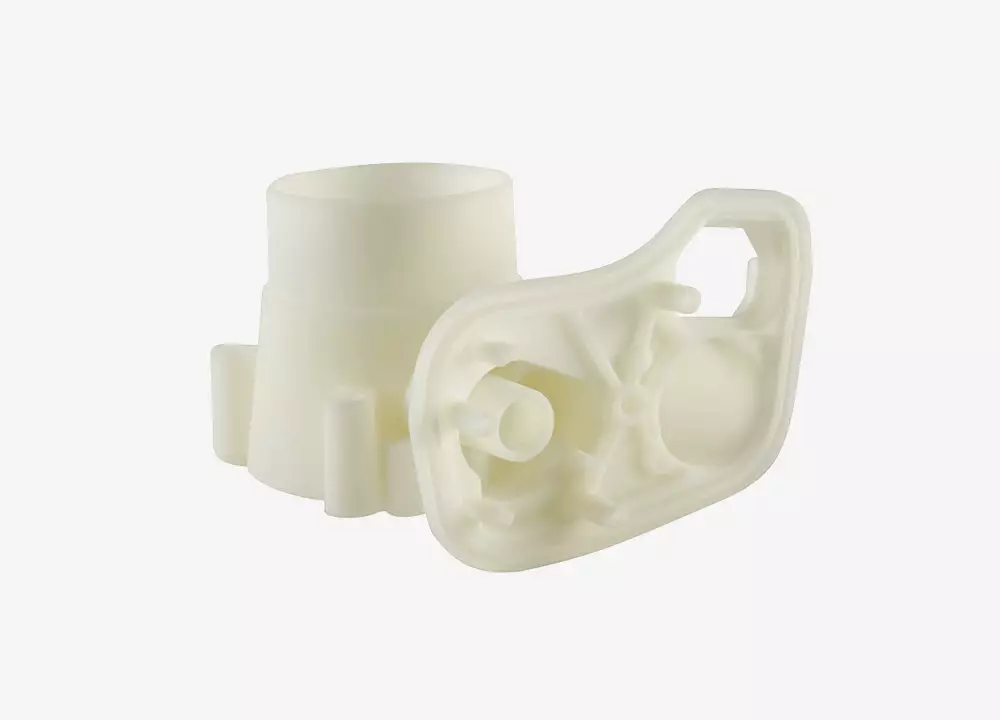 ABS
Acrylonitrile Butadiene Styrene resin is a milky white solid with a certain degree of toughness, with a density of about 1.04~1.06 g/cm3. It has strong corrosion resistance to acids, alkalis, and salts, and it can also tolerate organic solvents to a certain extent. ABS is a resin that has good mechanical toughness, wide temperature range, good dimensional stability, chemical resistance, electrical insulation properties, and it's easy to manufacturing.
Common applications:

Enclosures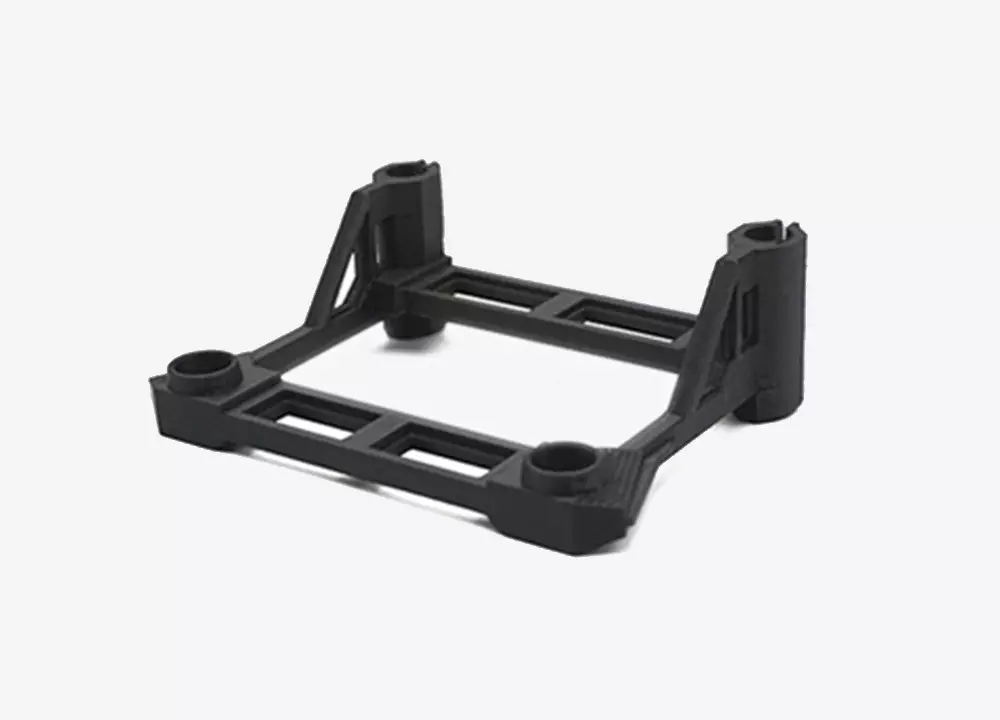 Nylon
Nylon is a kind of man-made material. With the development of science and technology, it has become an important engineering plastic. It has great vitality, Good impact resistance, strength, and toughness. Nylon is also often used to make 3D printed materials for supports. The 3D-printed nylon has a lower density, and the nylon is formed by laser powder.
Common applications:

Enclosures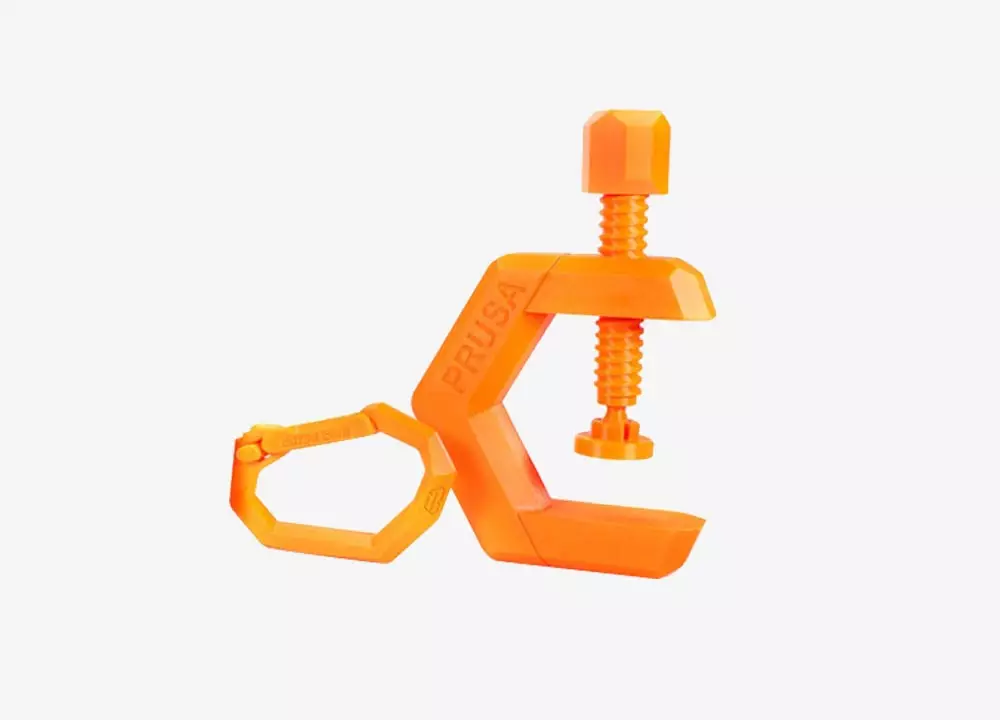 PETG
PETG is a transparent plastic with good viscosity, transparency, color, chemical resistance, and stress resistance to bleaching. Its products are highly transparent, excellently impact resistance, especially suitable for forming thick wall transparent products, its processing molding performance is excellent, can be designed according to the designer's intention of any shape. It is a commonly 3D printing material.
Common applications:

Enclosures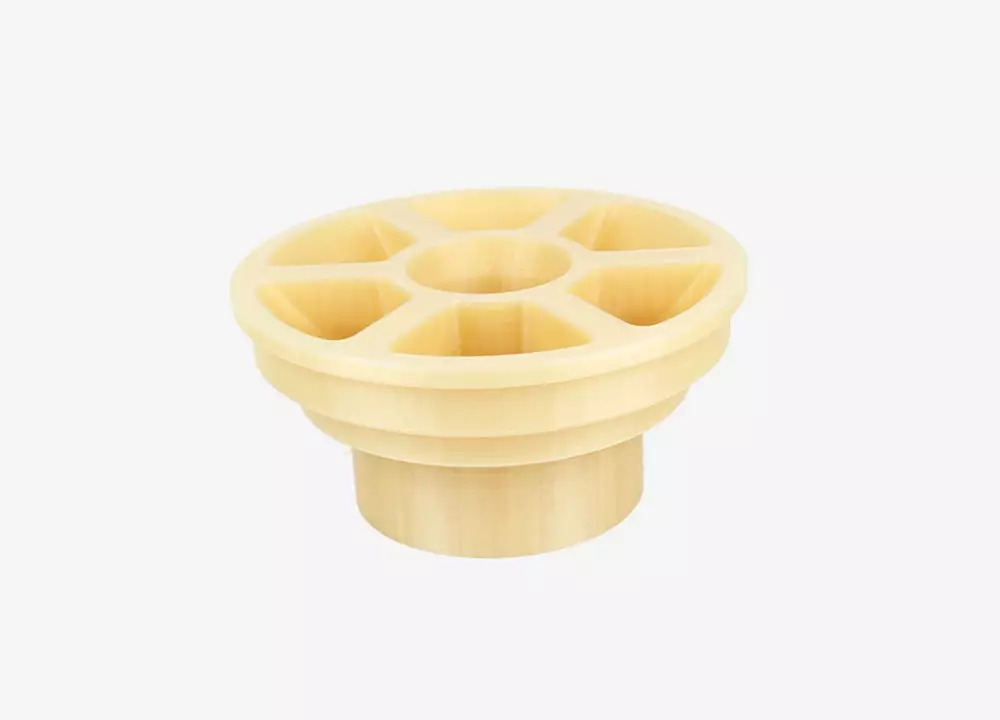 PLA
PLA is a biodegradable thermoplastic with good mechanical and processability. It's a polymer made from the polymerization of lactic acid, Mainly corn, cassava, and other raw materials. Polylactic acid has good thermal stability, processing temperature of 170 ~ 230℃, good solvent resistance, can be processed in a variety of ways, such as 3D printing, extrusion, spinning, biaxial stretching, injection blow molding.
Common applications:

Enclosures
Advantages

of 3D Printing Servcies
There are a handful of reasons for its preference over the other molding processes. After closely evaluating each one of them, we've come up with some of the most impressive advantages of Overmolding for the plastic manufacturing industry.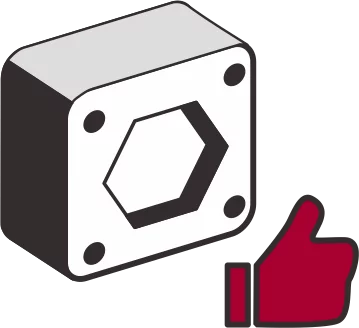 Performance of parts improved
The overall performance is hence increased because the user has better control of the tool due to the addition of a rubber substrate.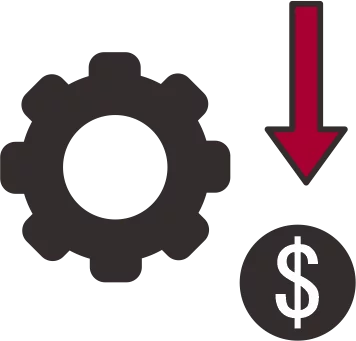 As this method is a single cycle process, This increases their production rate, and the customers receive the final item faster!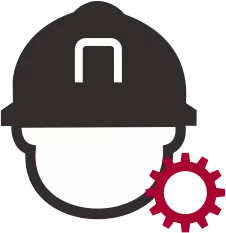 Excellent shock absorption 
Overmolding is used to provide plastic resins on the product.  the user may feel a reduced shock and vibration when the products is used.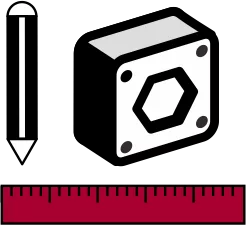 Elegant structure and design
Elegant structure is a very important factor in product competitiveness, because it immediately catches the eye of the buyers. 
Get Your Free Quote About Additive Manufacturing Today.
All information and uploads are secure and confidential.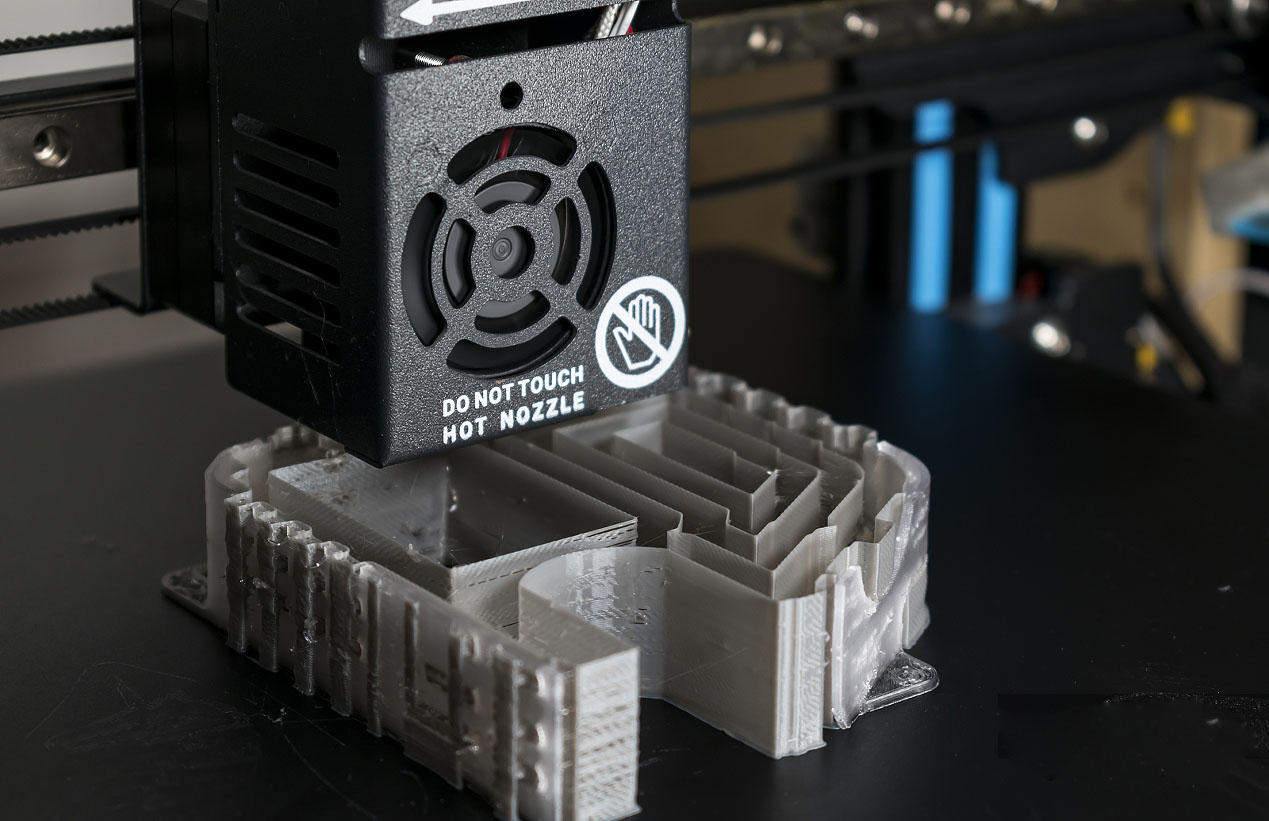 While using FDM to create 3D models, PLA and ABS are crucial materials. Nevertheless, picking the best one can be challenging. This is true of all 3D printing methods, but particularly for novice or enthusiast users of FDM/FFF 3D printing, for whom it may seem utterly bewildering to choose the best filament. This piece will contrast two of the most frequently used filament types, PLA and ABS. We compared PLA and ABS in terms of qualities, manufacturing demands, and more so that you can decide which one to employ. What Is PLA Materials? The acronym PLA refers to polylactic acid. Unlike traditional polymers, PLA is created from sustainable, natural resources like sugar cane and corn.
Read More »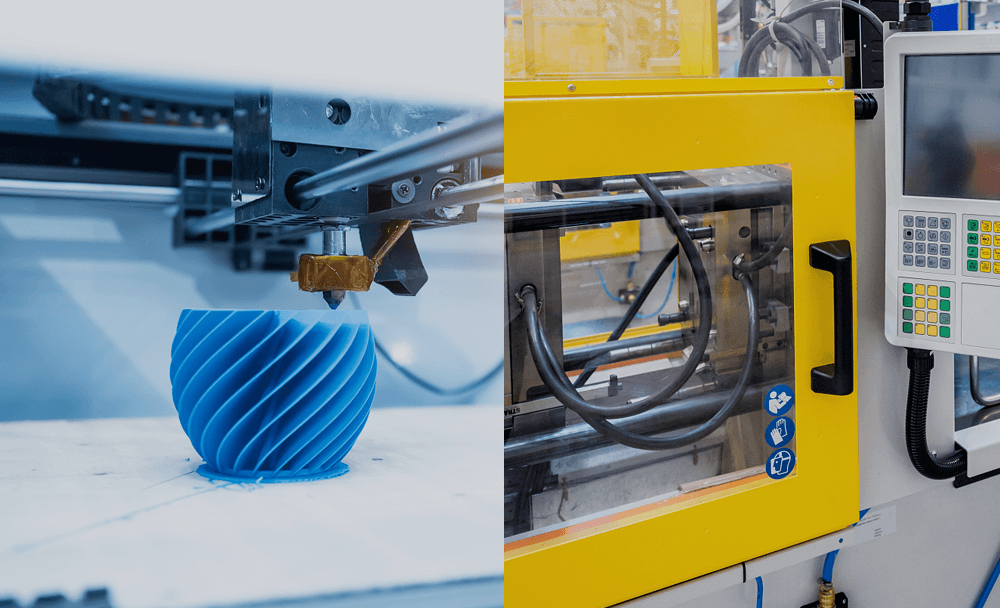 3D printing and injection molding are different processes, but both take up valuable production space. We'll take a closer look at them in this article. The basics 3D printing and injection molding have a lot in common. Both are manufacturing processes that allow the designer's vision to materialize, and both are perfect for prototypes or spare parts, among other things, but while they give the same result, they are very different processes. First of all, 3D printing is an additive process. It creates objects by building them layer by layer. You can observe the build process on the fly, which is useful when testing a new project. Injection molding uses molds. First, the reverse of
Read More »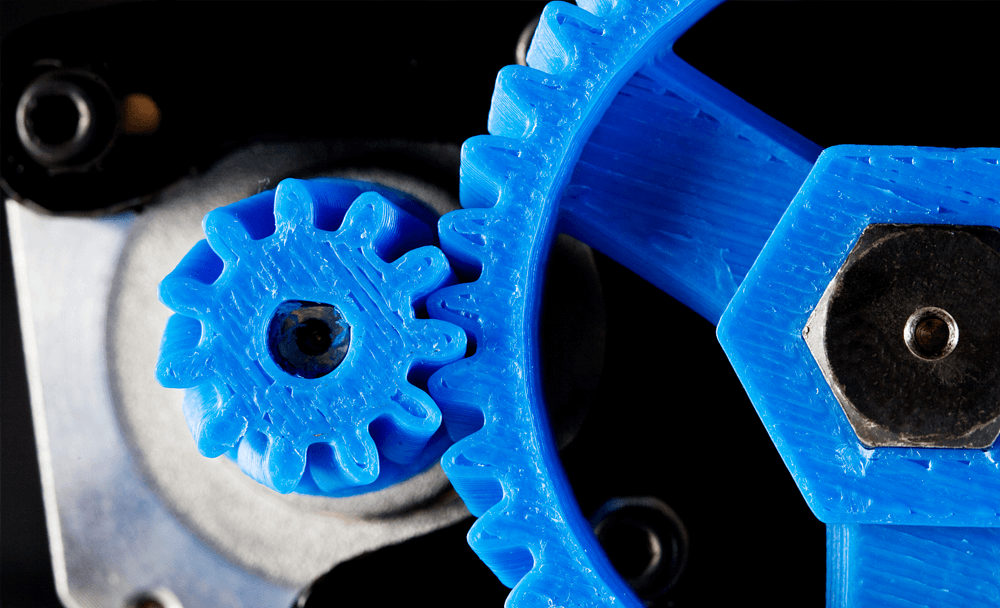 If you keep it simple, the answer to 3D printing a rubber is 'No'. You can't 3D print a pure rubber directly because of its properties. it is an organic product that comes from latex and latex comes from trees. Being an organic product means that it is very hard to influence its properties with external factors like temperatures, radiation, etc. Such materials are not industry acceptable because of their complex properties, so to make them acceptable they are made to undergo a process where the rubber is heated at a high temperature. The process is also called vulcanization as it is burned and hardens the rubber so it can be converted to a fluid
Read More »