Being a manufacturing hub, Germany has a number of companies that supply plastic products to many countries. Yet, the best ones have their strengths and experiences. They have had the privilege of working with the leading companies for many decades! And after a detailed analysis of each injection molding supplier in Germany, we've come up with the top 10 suppliers that set themselves apart from their competitors. Let's have a look at the list!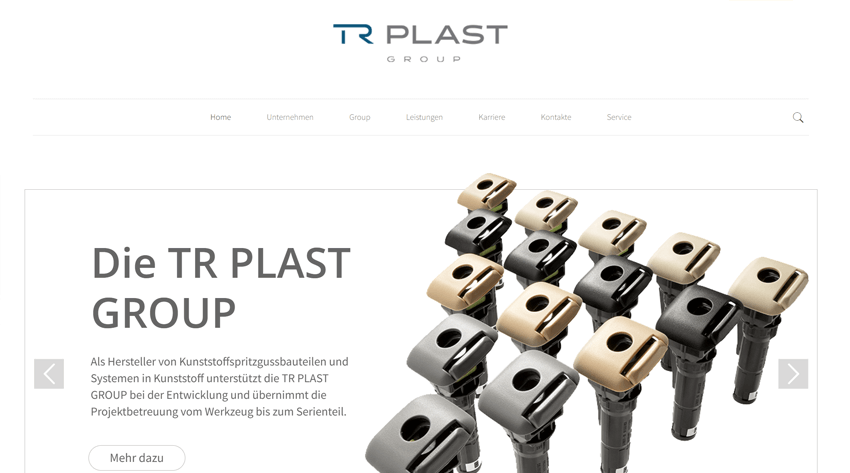 TR PLAST GmbH stays on top of our list due to its stunning features! This supplier has a full-fledged team of 300 employees working in all sectors of the company. Be it the manufacturing, HR department, digital team, customer support, or packaging. Since 2003, TR PLAST GmbH has expanded over the domestic market of Germany. They have implemented 70 injection molding machines over a factory space of 10,000 square feet. With the help of extensive machinery and the strength of employees, TR PLAST GmbH ensures the speedy delivery of their plastic products. Along with Injection Molding, there are many other services covered by the supplier as well, which helps it to become a dominant brand in the German market!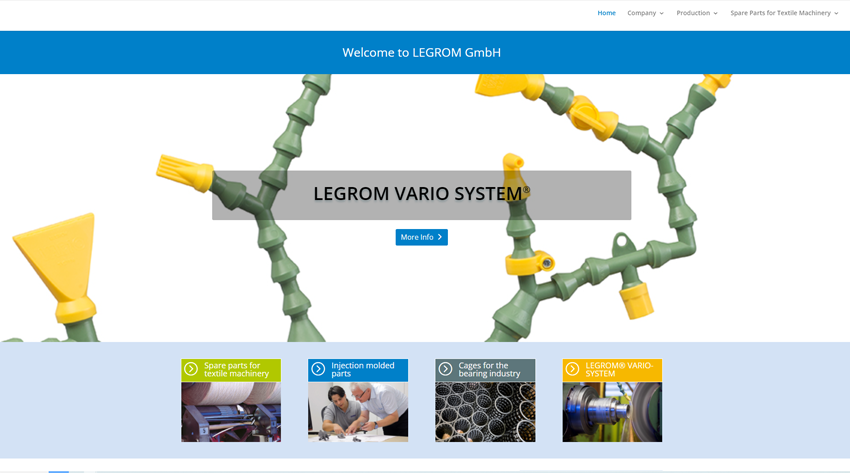 LEGROM GmbH offers high quality plastic injection molded parts for industrial use and worldwide sales. Products include textile machinery, flexible components, hose systems for conveying liquids and air, plastic bearing cages, technical plastic injection molded parts, And injection molding tools and equipment.  The company is headquartered in Schwabisch Hall.  
The company always pursues the goal of ensuring a high level of quality of products and services, and they meet the demanding requirements of customers in the operation of their machines.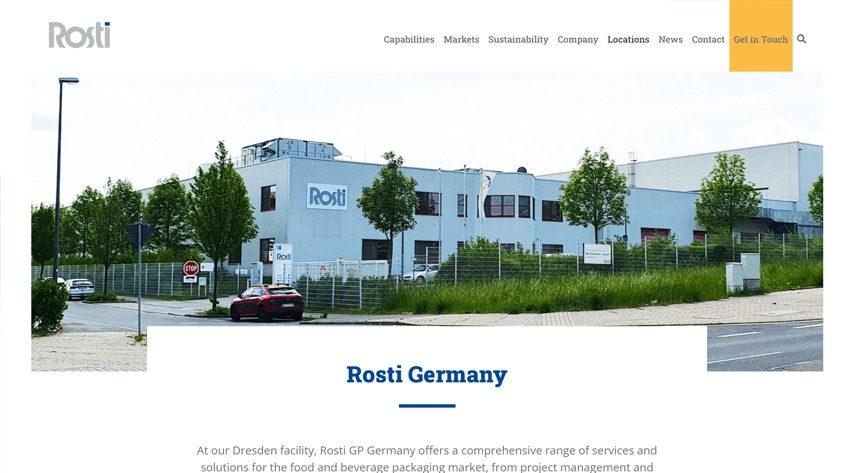 Ross GP Germany is a subsidiary of Rosti Group based in Malmö, Sweden. They were established in Dresden in 2003, and have been working to produce caps, closures, and packaging plastics. The brand is proud to say that they manufacture more than 3 billion closures every year, alongside other projects. Their workforce consists of 84 employees who are experienced and skilled individuals. Being a part of the prestigious Rosti Group, the supplier was able to create remarkable visibility for itself despite its establishment in 2003, which might be deemed later than most injection molding suppliers in Germany. They have been in the business for almost 19 years, yet they drive a huge client base for the packaging industry away from their competitors. 
A renowned producer of Engineering, furniture, automotive, and medical products. Hehnke GmbH Co. KG was established in the year 1995, in Hallenberg, Germany. It is a private company that deals with its long-term clients on a regular basis. Striving as one of the leaders, Hehnke Gmbh has paid extra attention to its additional services for the convenience of clients. Starting right from their digital experts who closely evaluate each design and produce its 3D models as samples. Once finalized by the client, they move on to prototyping and then the actual injection molding process. Once the products have been manufactured, the support team ensures a safe and speedy shipment to the client. These extras help Hehnke Gmbh to create a unique quality that gathers appreciation. 
All information and uploads are secure and confidential.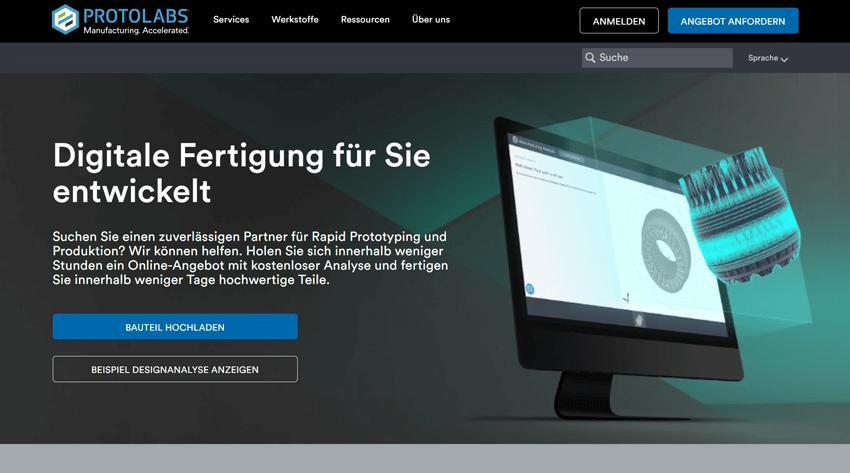 Protolabs was developed by Larry Lukis in 1999. His vision was to introduce the Injection Molding process and eliminate the outsourcing of finished goods from offshore companies. In 2014, Protolabs also introduced a team of professionals that solely worked on developing prototypes. These were to attract clients who wanted custom-designed plastics for their venture. With the success of prototyping and 3D casting, the company moved another step forward. Now, you can get a free prototype from Protolabs in a matter of a few hours, along with a quotation that meets your budget!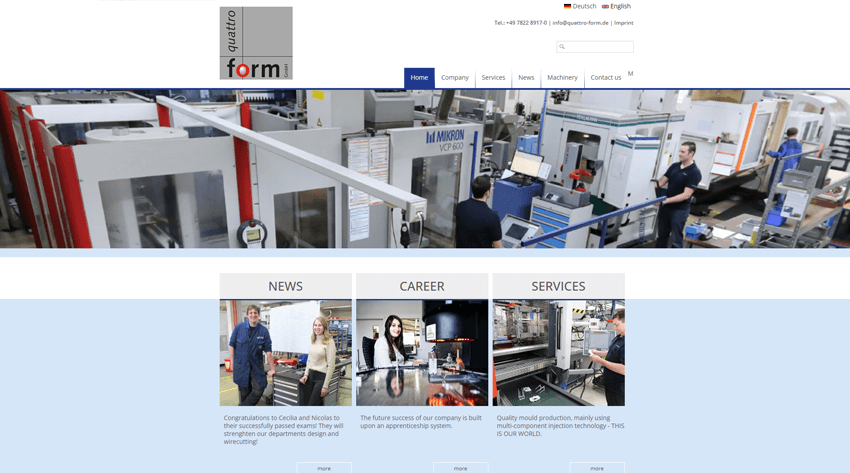 With a brilliant workforce of more than 70 employees, Quattro-form GmbH is a reliable injection molding supplier in Germany. Its foundation dates back to 1996 when the company was established by three business partners. Having been in the business for 26 years, the company expertly handles the 2D and 3D modeling of their new projects. Starting straight from product overview and market research, Quattro-form GmbH produces appealing plastic items to be dispatched at large. The company is known for its major production in the industries of medicine, automotive, and defense. 
Osnabrücker Kunststoff-Erzeugnisse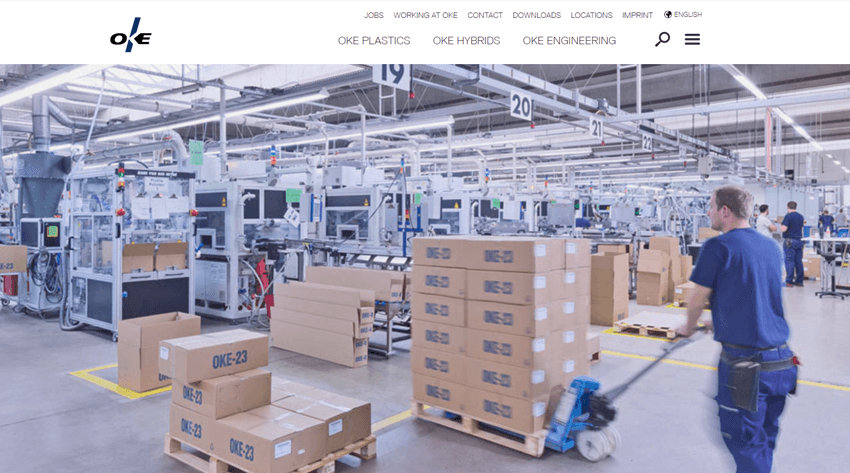 Rainer von der Heyde founded a company called OKE (Osnabrucker Kunststoff-Erzeugnisse) in 1961, which distributes plastic products for the furniture industry that will be manufactured in-house at a later stage.  His main businesses include extrusion, injection molding, pultrusion, CNC machining, stamping technology, specialty machinery manufacturing and tool manufacturing.
Being one of the oldest companies for injection molding, PP Plastic Peuker OHG has fulfilled a number of critical projects. It was established back in 1988, as a medium-sized family business. Yet over the years, it successfully made a mark as one of the most trusted injection molding suppliers. To step ahead, the founders brought in heavy machinery and expanded their factory space beyond the competitors' imagination. This helped them to fulfill most projects at the least cost, along with speedy delivery. In 2018, PP Plastic Peuker OHG was also certified with DIN ISO 9001: 2015. This created another layer of trust and appreciation for the brand!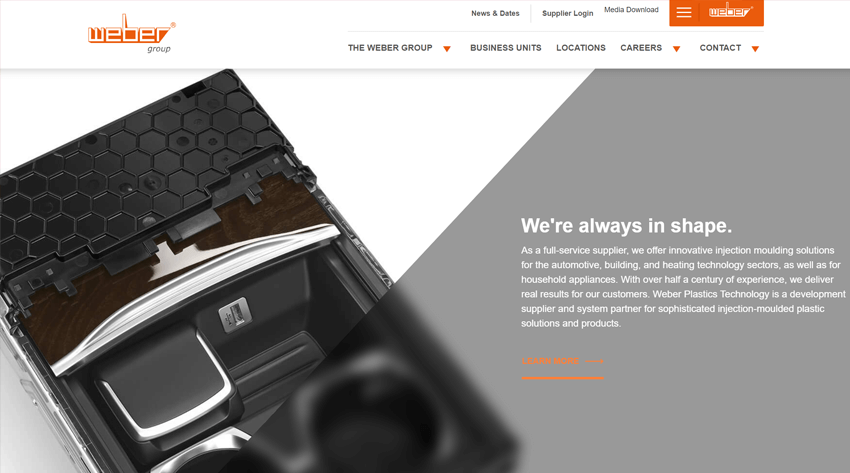 Weber GmbH is a popular manufacturer of household appliances, heating technology, and automotive products. With three units spread across Europe and Asia, Weber GmbH has a workforce of 1300 employees. They have been in the business for more than half a century and their mark is greater than most! The expert digital team likes to work on customized orders that can be rolled out all over the continent. Due to their strategically located manufacturing units, it becomes easy for them to deliver their products quickly! Along with an immense workforce and factory space, Weber GmbH also has tonnes of adequate machinery for injection molding of delicate products, as well as heavy plastic items! 
Otto Injection Molding GmbH & Co. KG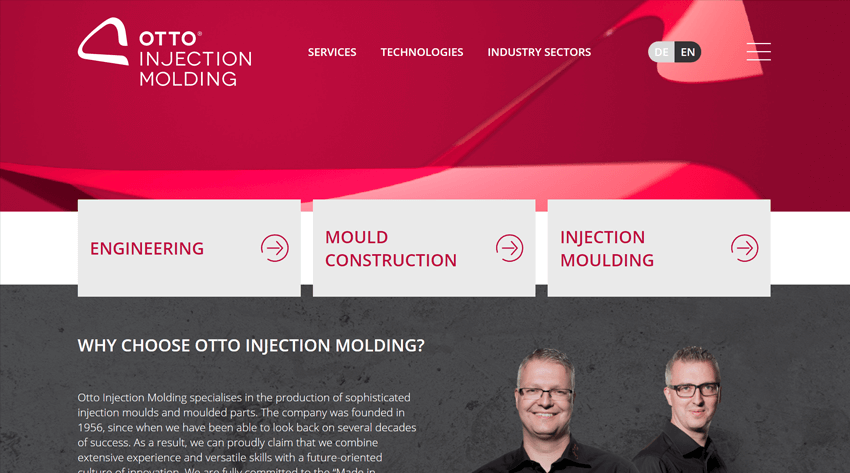 What's more reliable than a brand that has been in one industry for 66 years? Yes, you read that right! Otto Injection Molding GmbH was established in 1956 in Niederwiesa, Germany. They produce all sorts of plastic items with " Made in Germany " labels on their products. For 6 decades, this injection molding supplier has been working for the betterment of the plastic molding industry by providing high-tech prototypes, Dye-casting, 3D modeling, injection molding, and packaging. To reach the utmost level of perfection, they have brought in a creative team of designers to research the market and customize the plastics accordingly. 
Whether it is a creative task or a mainstream one, German suppliers have excelled at their job! A major turning point in their industries was when the majority of companies decided to install the latest machinery for injection molding. Considering the other areas of competition, they also expanded their factory space and established manufacturing units at more than one port to eliminate most freight costs. The leading suppliers have also modified their employee management to bring on board the most experienced individuals to work for their brands. A mixture of all these factors has created a benchmark for the newcomers and their offshore competitors!
All information and uploads are secure and confidential.