Anodic oxidation 101: Every thing you need to know about Anodizing
In modern industry and design, we often admire exquisite metal products, such as the shining exterior walls of buildings, durable car parts and attractive electronic equipment enclosures. So how do these metals achieve their striking looks and outstanding properties?
One key answer is anodizing, a fascinating electrochemical process that enhances the performance of metal surfaces by forming a durable and corrosion-resistant oxide layer. Anodizing gives the metal excellent corrosion resistance and increases its hardness, wear resistance and decoration. This article will take you through the process, principle and application of anodizing.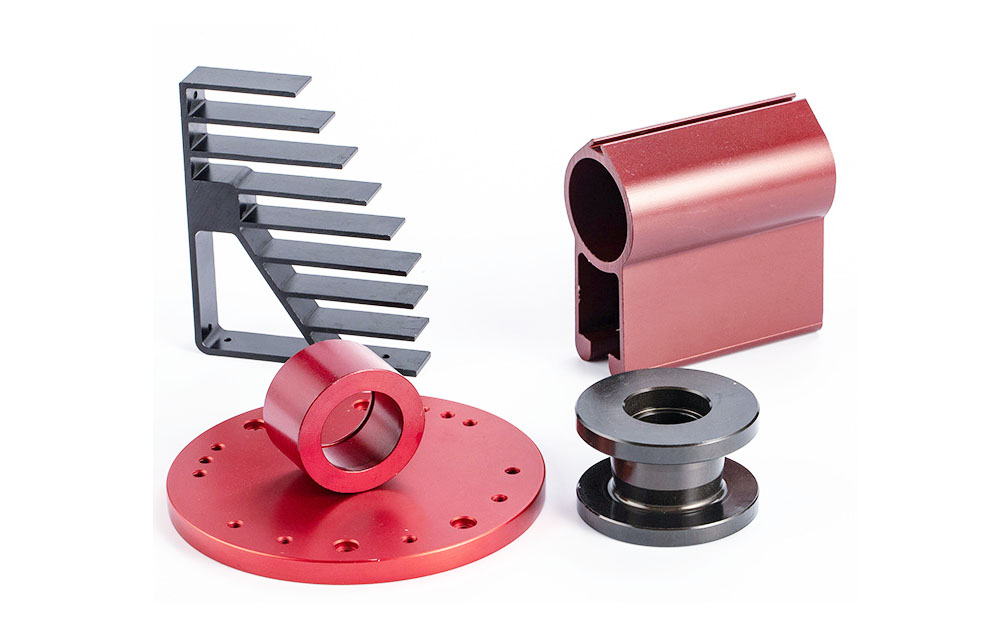 Anodizing is an electrochemical process that enhances the surface of a metal, typically aluminum, by creating a durable and corrosion-resistant oxide layer.
Anodizing can produce various thicknesses of oxide layers, ranging from a few microns to several tens of microns.The surface of the anodized part can produce a variety of colors, and can also be textured or mirrored. 
Anodized aluminum has widespread applications in industries such as architecture, automotive, aerospace, electronics, and consumer goods. It offers benefits such as improved appearance, increased durability, and resistance to scratching, fading, and corrosion.
Anodizing has been done through an electrochemical process. During anodizing, the metal (anode) serves as the positive electrode, while a cathode (usually made of lead or stainless steel) is connected to the negative terminal of the power supply. The electrolyte, typically sulfuric acid, acts as a medium for the electrochemical reaction.
Oxygen ions are released at the anode surface as the electric current flows through the electrolyte. These ions combine with the metal to form a layer of metal oxide, primarily aluminium oxide (Al2O3). This oxide layer is integral to the metal, providing increased hardness, wear resistance, and corrosion resistance.
Here's a step-by-step explanation of how anodizing works:
The metal object, usually aluminum, is thoroughly cleaned to remove any dirt, oils, or contaminants from its surface. This ensures proper adhesion of the oxide layer.
The metal object is immersed in an electrolytic solution, typically a sulfuric acid solution. The solution serves as an electrolyte and facilitates the flow of electric current.
The metal object acts as the anode (positive electrode) in the circuit, while a cathode (negative electrode) is also placed in the electrolyte. Both electrodes are connected to a direct current (DC) power source.
When the electric current passes through the electrolyte, oxygen ions are released at the anode (metal object) surface. These ions react with the metal, typically aluminum, to form aluminum oxide (Al2O3). This oxide layer grows on the surface of the metal, gradually thickening with time.
#5: Anodic Film Formation:
The aluminum oxide layer that forms during anodizing is porous, allowing it to absorb dyes or pigments if desired for coloration. This step is optional and is often employed for decorative purposes.
After the desired thickness of the anodic oxide layer is achieved, the metal object is removed from the electrolyte bath. To improve the durability and corrosion resistance of the oxide layer, it undergoes a sealing process. This involves treating the surface with hot water or chemicals that help close the pores in the oxide layer, making it more resistant to external factors.
The Types of Anodizing Process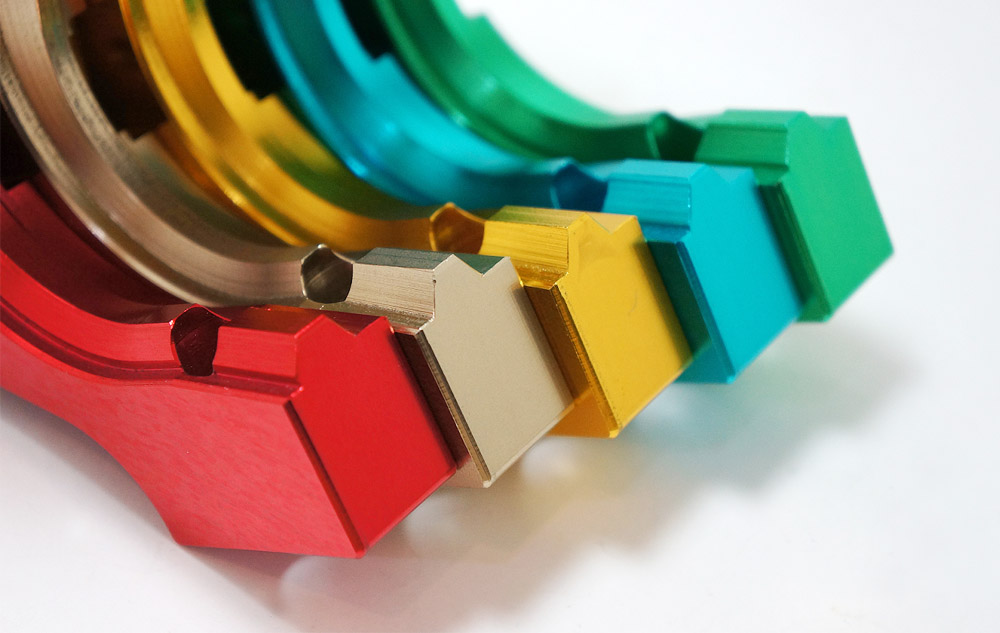 There are several types of anodizing processes, each with its own characteristics and applications. The three primary types of anodizing processes are:
# Type I – Chromic Acid Anodize:
Chromic Acid Anodizing is the oldest and least commonly used type of anodizing. It uses chromic acid as the electrolyte and operates at lower voltages and temperatures compared to other types. CAA produces a thin and relatively soft anodic layer that provides minimal corrosion protection but excellent adhesive properties for subsequent coatings or adhesives.
It is a process that is used to improve the surface finish and corrosion resistance of alloys. This anodizing creates a thin, dense oxide coating on the surface of the metal. The process can be used on both bare and painted aluminium surfaces.
Chromic acid anodize produces a deep, satin black finish that is very resistant to corrosion. And it is often used for architectural applications or products that will be exposed to harsh environments.
# Type II – Sulfuric Acid Anodize:
Sulfuric Acid Anodizing is the most common and widely used type of anodizing. It uses sulfuric acid as the electrolyte and operates at higher voltages and temperatures compared to CAA. SAA produces a thicker and harder anodic layer compared to CAA, providing improved corrosion resistance, wear resistance, and the ability to be dyed for aesthetic purposes.
It helps protect the aluminium from corrosion and wear. The sulfuric acid anodizing process can also improve aluminium parts' appearance and mechanical properties.
This anodizing finish often used in architectural, automotive, and consumer goods.
# Type III – hardcoat Anodize:
Type III Anodizing is an enhanced version of Sulfuric Acid Anodizing that produces an even thicker and harder anodic layer. It is achieved by using higher voltages or current densities during the anodizing process. The resulting hard-coat layer is dense, wear-resistant, and provides excellent corrosion protection.
The hard anodized film is generally required to be 25-150um thick. The hard coat anodizing process can also be used to improve the appearance of aluminium parts. This treatment can produce a variety of colours, including black, bronze, and gold.
Hardcoat anodizing is commonly used in applications where extreme durability and resistance to wear and corrosion are required, such as aerospace components, military equipment, and industrial machinery.
Additionally, there are specialized types of anodizing processes, such as:
Tartaric-Sulfuric Acid Anodizing (TSA):  Used for anodizing aluminum alloys that are susceptible to corrosion in traditional sulfuric acid anodizing processes.
Boric-Sulfuric Acid Anodizing (BSAA): Provides enhanced corrosion resistance and paint adhesion properties, commonly used for aluminum alloys in the aerospace industry.
Phosphoric Acid Anodizing (PAA): Primarily used for the pretreatment of aluminum prior to adhesive bonding in the aerospace industry.
Type I Vs Type II Vs Type III, What's the difference?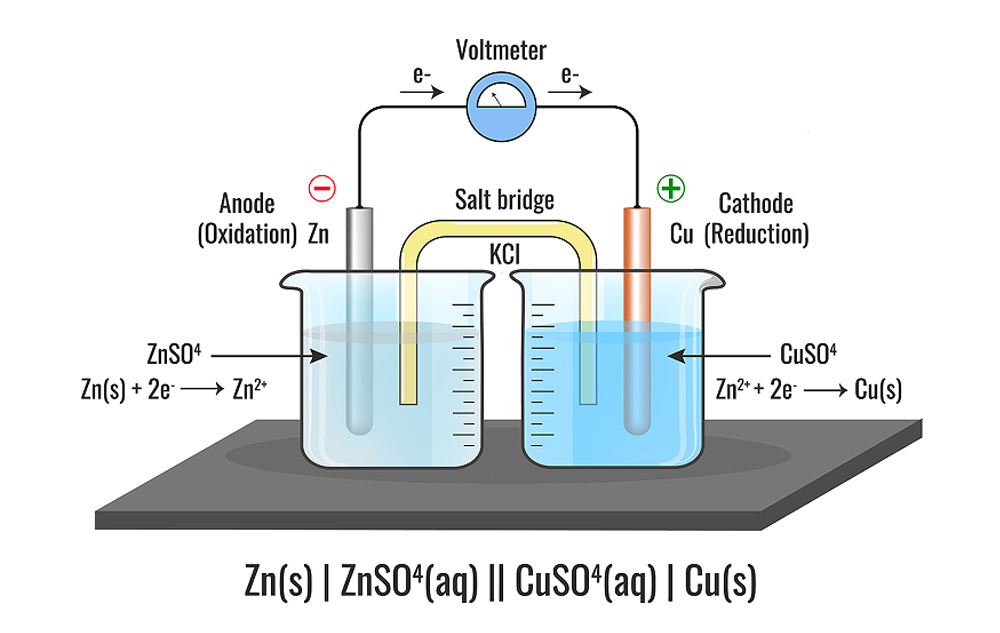 Type I, Type II, and Type III refer to different classifications of anodizing processes based on their characteristics and properties. Here's a breakdown of the differences between these types:
| | | | |
| --- | --- | --- | --- |
| Types | Electrolyte | Voltages | Oxide Thickness |
| Type 1 | Chromic acid | Lower | 0.5 to 5μm |
| Type 2 | Sulfuric acid | Middle | 2.5 to 25μm |
| Type 3 | Sulfuric acid | Highest | 25 to 106μm |
Benefits of anodizing metal
Anodizing metal offers several benefits, making it a popular surface treatment method. Here are some key advantages of anodizing:
#1: Enhanced Corrosion Resistance:
Anodizing forms a dense and protective oxide layer on the metal surface, significantly improving its corrosion resistance. The anodic coating acts as a barrier, preventing direct contact between the metal and the corrosive environment, thereby increasing the lifespan of the metal.
#2: Increased Hardness and Wear Resistance:
The anodized layer is typically harder than the base metal, providing improved hardness and wear resistance. This makes anodized metals more durable and resistant to scratches, abrasion, and general wear and tear.
#3: Decorative Possibilities:
Anodizing allows for a wide range of color options and finishes. The anodic coating can be dyed in various colors or left natural, offering aesthetic flexibility for architectural, design, and decorative applications. Anodized metals can also have a visually appealing, smooth, and uniform surface finish.
#4: Electrical Insulation:
Anodizing creates an electrically insulating oxide layer on the metal surface. This property is particularly useful in electrical and electronic applications, where insulation is required to prevent electrical conductivity or interference.
Anodized coatings can provide some level of thermal insulation, making them suitable for applications where temperature control or thermal barriers are necessary.
#6: Dimensional Stability:
Anodizing has minimal impact on the dimensional properties of the metal, preserving its original size and shape. This is advantageous in applications where precise tolerances and dimensional accuracy are critical.
Tips for Successful Anodizing
Thoroughly clean the metal surface before anodizing to remove any dirt, oils, or contaminants. Use appropriate cleaning methods such as degreasing, etching, and descaling to ensure a clean and uniform surface.
Maintain strict control over the anodizing process parameters such as voltage, current density, temperature, and time. Consistency and accuracy in controlling these parameters are crucial for achieving uniform anodic layers and desired results.
#3: Electrolyte Concentration :
Maintain the proper composition and concentration of the anodizing bath, which typically consists of sulfuric acid or other electrolytes. Regularly monitor and adjust the bath chemistry to ensure consistent and optimal anodizing results.
#4: Proper Racking and Fixturing :
Use suitable racks and fixtures to hold the metal parts during anodizing. Ensure proper electrical contact and spacing between the parts to achieve uniform anodizing and prevent arcing or uneven coating.
Implement a robust quality control process to monitor and inspect the anodized parts. Regularly check for adherence to specifications, including anodizing thickness, color consistency, surface finish, and corrosion resistance.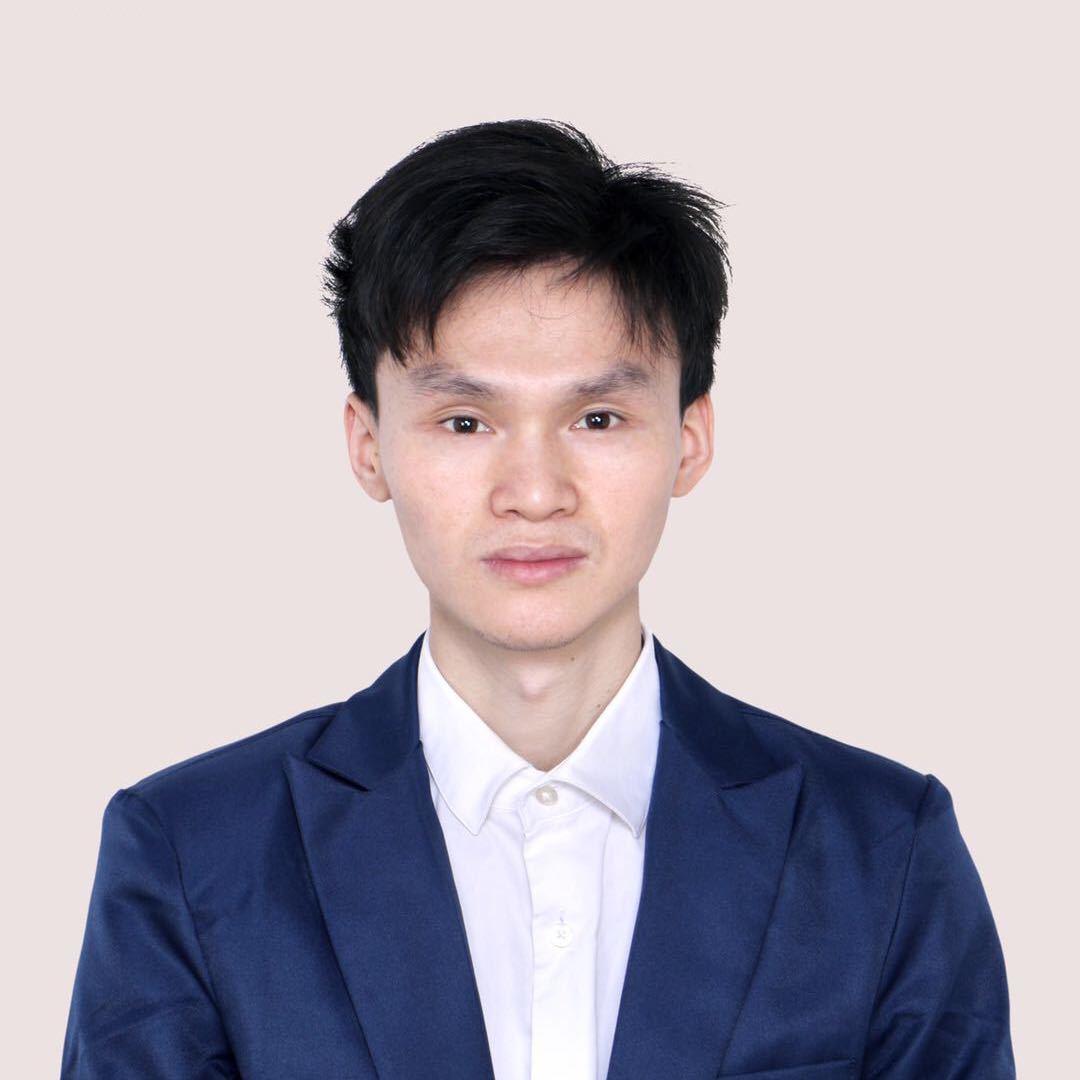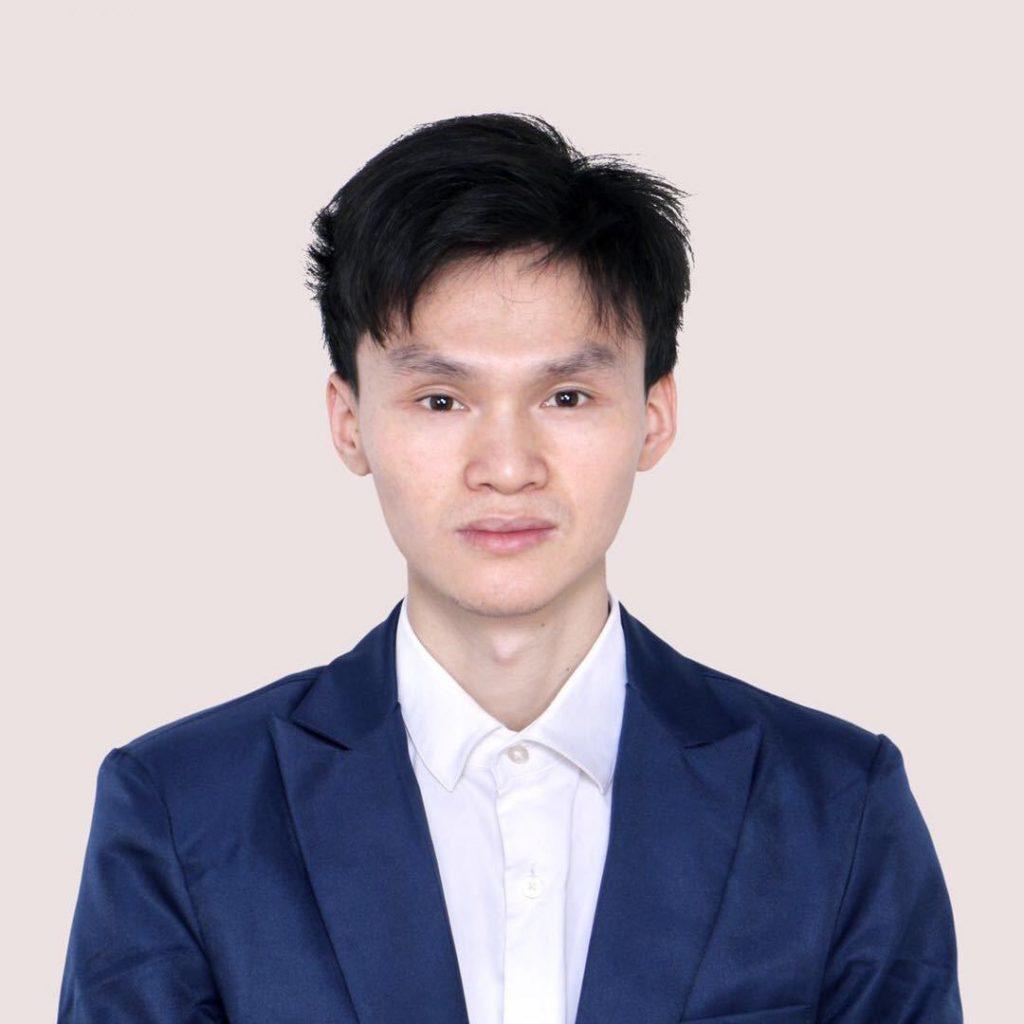 Gavin Leo is a technical writer at Aria with 8 years of experience in Engineering, He proficient in machining characteristics and surface finish process of various materials. and participated in the development of more than 100complex injection molding and CNC machining projects. He is passionate about sharing his knowledge and experience.