Precise designing of plastic products is done by a process called Injection Molding. Expert designers and engineers come together to carry out this delicate process. Basically, the manufacturers combine two materials to shape a new product that can be deemed as the final item and sold in the market. One of the two is a liquidated material that is injected into a mold so that it may dry and harden over time to take its shape. 
With a vision to produce a diverse range of plastic items, the number of injection molding suppliers has grown immensely in the US. Before the Covid-19 pandemic, traders used to buy their finished injection molding products from China. But due to the economic crisis that followed the pandemic, a massive count of customers increased at the hands of US suppliers. The sole reason being their availability in domestic areas reduced freight charges and considerable experience. 
Opting for the right injection molding supplier can be difficult when there are a bunch of them in the market. But we have detected the working module of each firm and sorted out some of the most reputed companies in the US. 
Now that we have a list of reliable suppliers, it's time to know what sets them apart from their competitors. 
Veejay Plastic Injection Molding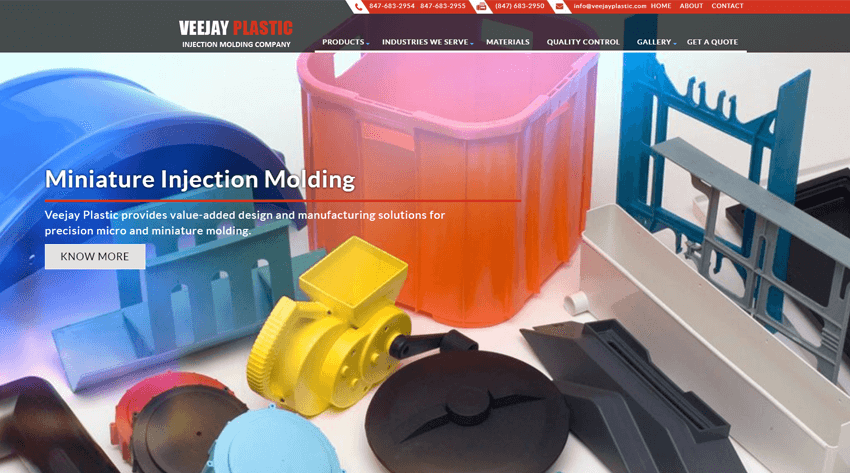 You will be amazed to know that this firm has an experience of 42 years in the injection molding industry! It was established in 1970 and has been serving clients with its professionalism and speedy delivery. The unique factor of Veejay Plastic Injection Molding is its range of diverse thermoplastic resins. These include nylon, peek, ABS, polycarbonate ( LEXAN ), Ultem, Vectra, etc. The availability of numerous resins attracts clients from every industry, thus making them a top choice amongst all other competitors.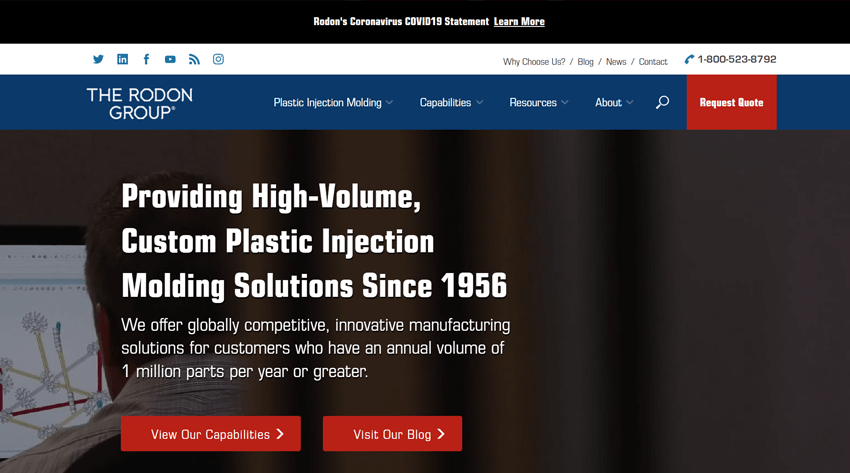 To eliminate the risks of outsourcing from an offshore company, The Rodon Group provides all Injection Molding services at lesser costs. They are equipped with more than 125 injection molding presses and thus carry out the workload with utmost ease. The Rodon Group specializes in manufacturing consumer products, medical & pharmaceuticals, beverages, and household appliances at large. A great addition to their services is that their team of designers also works on customized products that require new designs to go parallel with the advancing trends in the market!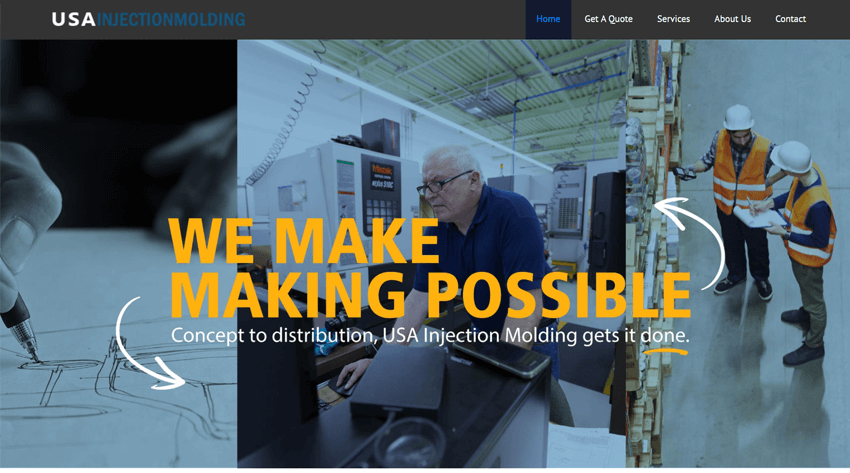 The 36 injection molding machines at their firm range from 60 tonnes to 1000 tonnes. USA Injection Molding is a widespread entity that has several warehouses to precisely carry out every shipment. Their distribution centers are located in Nevada, Ohio, and New Jersey, which allows them to eliminate most freight costs. Having manufactured more than 950 various types of products, USA injection molding has become the largest supplier of the fence, railing, and deck products in the USA and Canada. With that successful venture, the brand now serves all industries that involve injection molding products.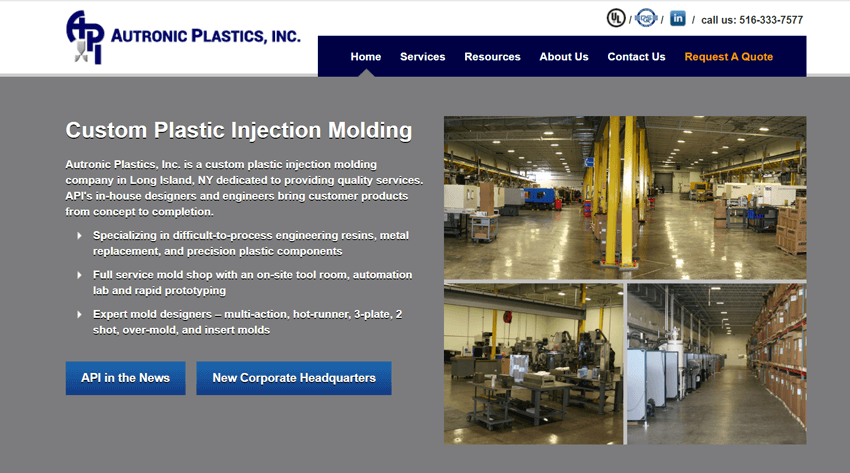 The brand was established in 1953 and has been in the business of injection molding for almost 70 years now. Autronic Plastics takes pride in developing creative designs and models for multiple industries. The main areas of their manufacturing expertise include medical, aerospace, military, and automotive products. Quite recently, Autronic Plastics has spread its manufacturing space to 100,000 sq. ft at the Central Slip. This remains one of the vastest manufacturing spaces in the whole of the US. 
All information and uploads are secure and confidential.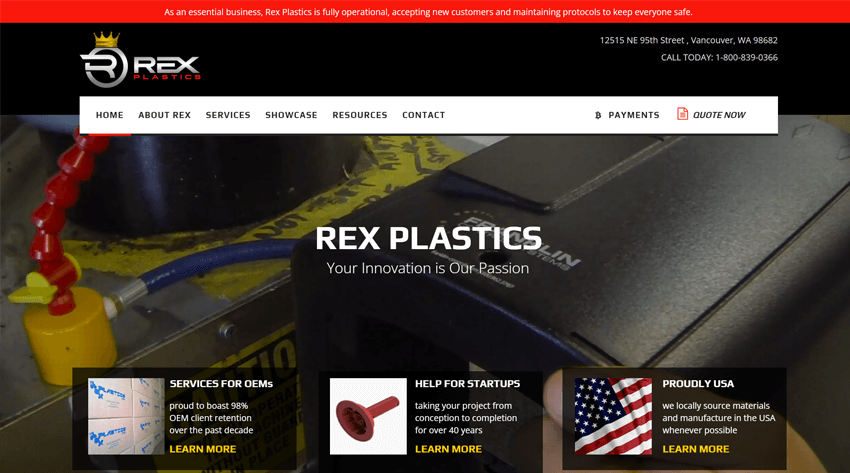 Rex Plastics is a popular name in the industry of Injection Molding Suppliers. This happened due to a number of reasons working together in sync, the first one being its year of establishment – 1971 by Rex Clark. Time and again, customers have trusted the suppliers who are in the industry for more than 40 years due to their knowledge of working and professionalism. In the early years of business, Rex Clark possessed only a single injection molding machine to carry out the orders of his handful of clients. But as time passed, the brand was able to expand and stretch over all of the US, gaining the symbolism of a trusted supplier.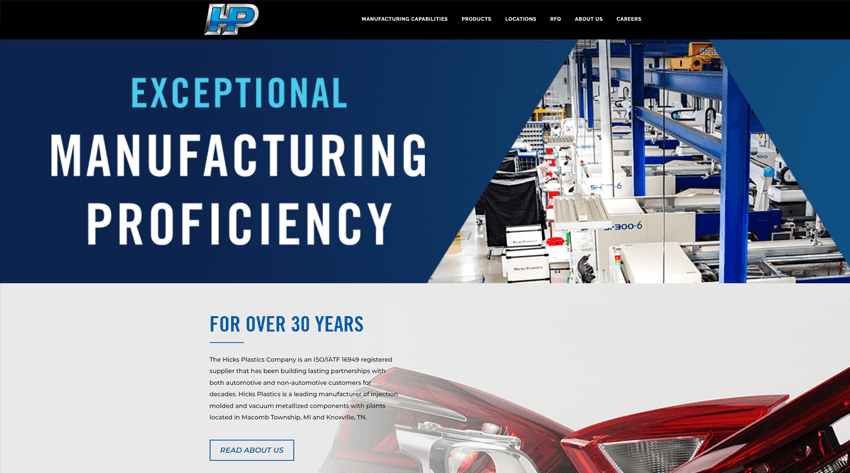 Speedy delivery is a major concern of most clients. And to tackle it efficiently, Hicks Plastic Company has been serving reliably to domestic and offshore clients for more than 30 years. The indulgence of expert engineers with 21 injection molding machines helps to create the most delicate designs that are required by the clients. With a team of in-house experts, Hicks Plastic Company has been designing and distributing edgy and stunning plastic products at the most attractive prices. Their dedication and up-to-date machinery involvement have driven large-scale products over the past few decades.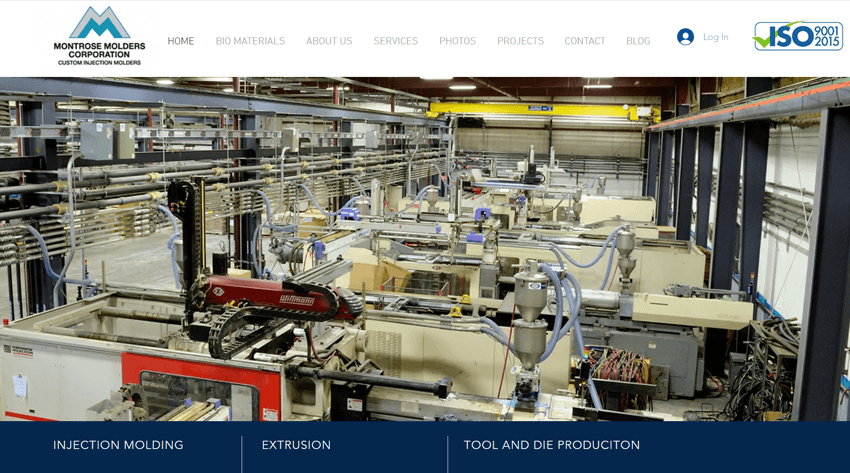 With its headquarters in Piscataway, NJ, Montrose Molders is popular for its injection molding process and the add-on services that come along with its services. The unique specification of their work is that they can utilize biomaterials like hemp-filled plastic to carry out the entire molding process. Apart from the work that goes on in the manufacturing units, the creative team at Montrose Molders allows their clients to have a look at possible designs and modifications in their existing products that could make a difference in their sales.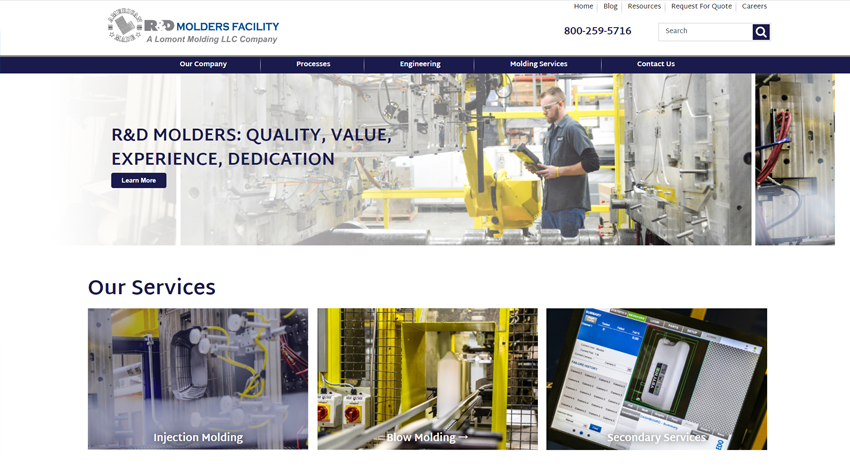 Their dedication to serving small and large-scale industries at a continuous sync inspires more suppliers to follow their lead. R&D Molders specialize in handling multiple projects at once because their workforce is greater than most suppliers. To create diversity in production, R&D Molders include materials like polycarbonate, acrylic, nylon, urethane, etc. to serve clients from every industry. Their headquarters are situated in Georgetown, Texas, and have been in the business since 1974. Major manufacturing areas of R&D Molders include medical & surgical equipment, electronics, and sporting goods.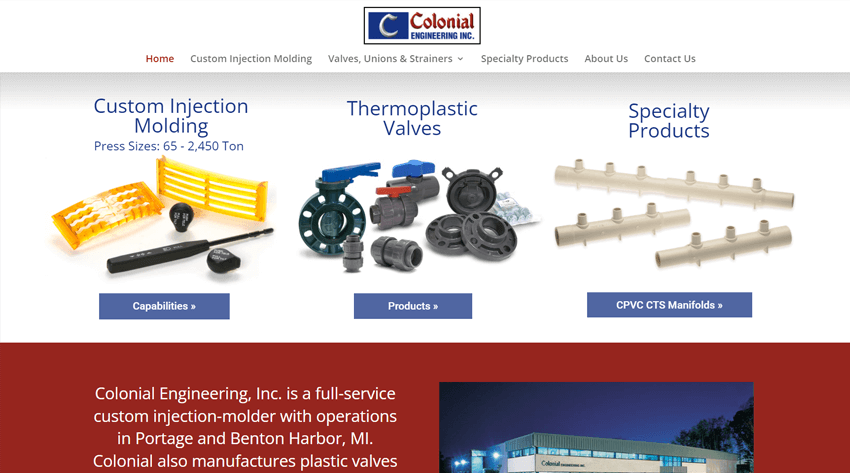 Striving as a one-stop solution for injection molding services since 1972, Colonial Engineering Inc has made a remarkable spot in the industry. Through the years, the founders have included butterfly valves, plastic valves, and check valves to increase their capabilities in more sectors. Along with Injection Molding, the brand also specializes in pad-printing, hot stamp, and secondary machine operations.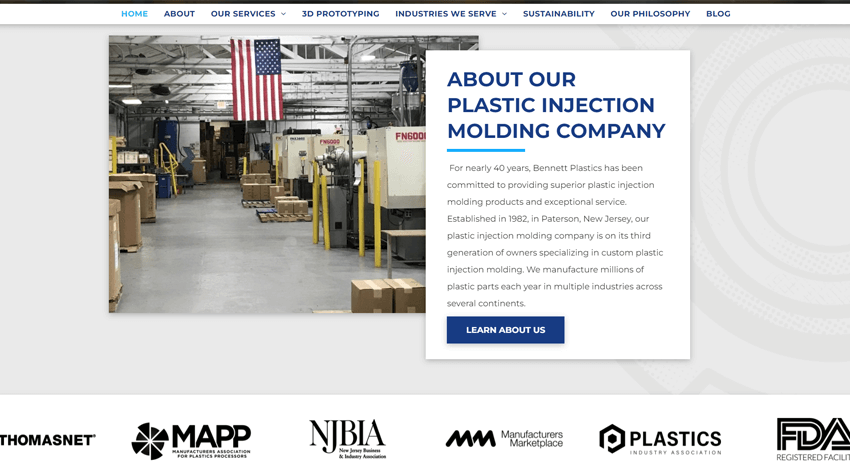 An impressive manufacturing space of 36,000 square feet comes into account when considering this brand. Working in the US Market since 1982, Bennett Plastics Inc has become a renowned manufacturer of sleek design products. They have gained immense credibility amongst the clients because they accept a full-fledged designing, modeling, casting, and delivery service. Hereby, the clients do not need to worry about the possible appearance of the products and their edgy modeling, because the experts at Bennett Plastics Inc consider every possibility of enhancement. 
It is important to evaluate the records of a brand before confirming a trade with them. All of the above-mentioned companies have become the most trusted injection molding suppliers in the US. They accept customized and mainstream bulk orders and ensure the fastest delivery in domestic areas. The recent months have witnessed a growth in their credibility with overseas clients as well, and thus they've become a top choice of most industries!
All information and uploads are secure and confidential.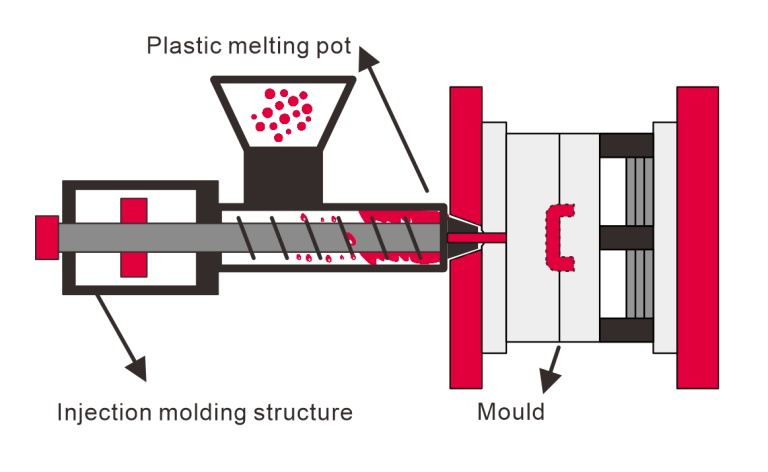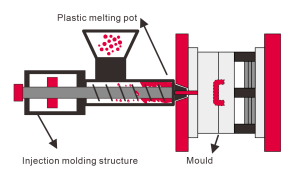 Home >  Blog > 1. Tube temperature The temperature of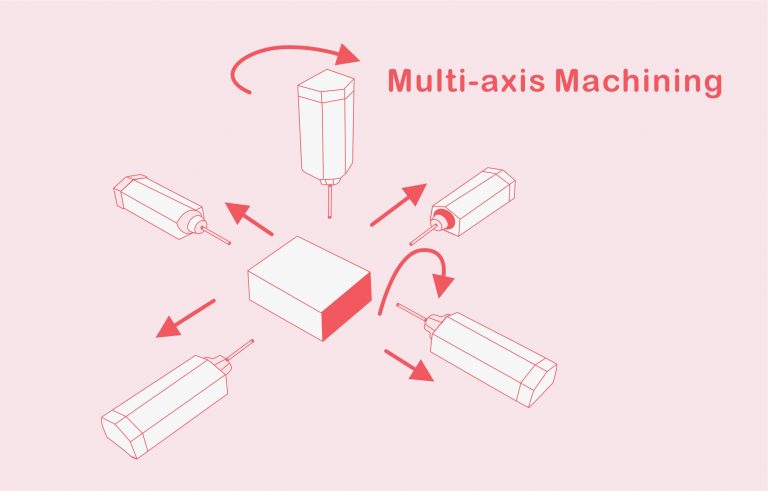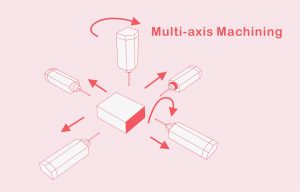 Home >  Blog > The complexity and accuracy needed in